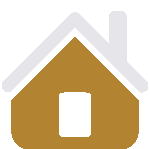 Welcome to Mystic Lantern
Do you know why you're here?
They say life is a journey, not a destination. So each day, then, should be viewed as a new opportunity to learn more about ourselves, and grow as individuals. If you feel like you have lost your way, that your life doesn't seem to make much sense or you're not quite sure what you're supposed to be here for, then the tools, services and classes offered through Mystic Lantern may help you regain your sense of self and direction.
My purpose is to help people discover a new level of inner peace, love and self-worth. Thank you for visiting, and I hope you'll find my services helpful to you on your journey.
~Sedra
Gaining perspective through independent validation
Sometimes, we can all lose confidence in the direction things are going or become hesitant - unsure of the road we're supposed to be on. Friends, while often very good at telling us what we want to hear, are not always impartial. Whether you're questioning a career decision, a relationship, or the path to choose when at one of life's many crossroads, sometimes a spiritual reading can help you gain perspective and aim you in the right direction.